If you enjoy exploring historical ruins in extraordinary natural locations, Datca and Knidos Gulet Cruise can make your dreams come true.
  The Datca peninsula in Turkey is located between Gokova Gulf and Hisaronu Gulf, in the Southeastern Aegean Sea. Therefore, a route itinerary commencing from the gulet base ports of Bodrum, Bozburun, Rhodes, or Marmaris could easily incorporate this beautiful destination.
  The town of Datca is located at the southeast end of the Datca peninsula. Datca is an interesting little Turkish town with facilities like shopping, restaurants, bars, etc. There is also a small harbor facing the open sea across the Hisaronu Gulf. The port provides service for gulet visits during the summer months. There are also beautiful and natural coves nearby that offer more secluded mooring options. While in there, it is also possible to visit olive farms and the old town, where you can see beautifully preserved traditional houses in beautiful gardens.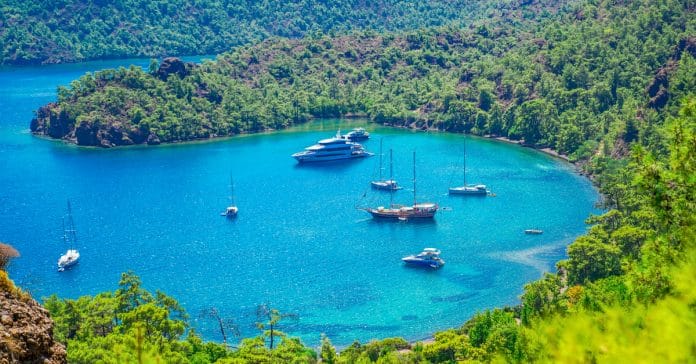 Historic Knidos is located on the opposite tip of the Datca peninsula. Knidos is a very famous ancient site. Your gulet will be able to moor directly in the sheltered bay, a short walk from the site. Imagine having breakfast on board to this beautiful backdrop! It is in an unspoiled and natural location, as the area is quite remote to reach by road. Some areas are a bit hilly but also have beautiful vegetation. There are many attractions in Knidos like; small and large theatres, old marble-paved streets, and statues.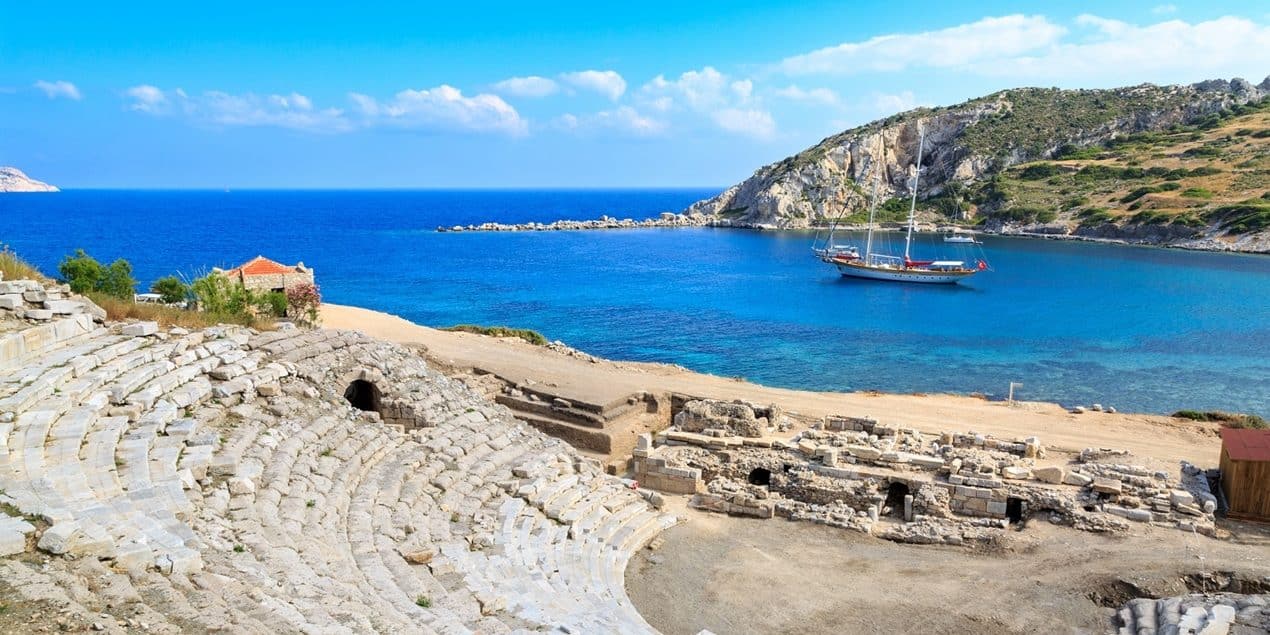 A Gulet Charter to Datca and Knidos will be a better choice if you enjoy exploring new places, natural sceneries, and clear seas. We look forward to helping you realize your dreams.