Antalya To Kas Yacht Charter – Gulet Broker
As the summers are approaching, many amongst us are having the same question, "where should we go for our next vacation". If you are the one who loves to roam around in the ocean while having views of the stretched-out coastal towns then exploring around in a charter boat can be an amazing option. Nothing is better than having a luxury holiday experience in Turkey and that can be made possible with a private gulet charter.
Where To Visit With Gulet Charter
Turkey is full of wonders, from the geographical locations it has to offer to the tourists, to the scrumptious food and culture, the list goes on and on. There are many things you can do in Turkey, you can have hot air balloon rides in Cappadocia or even have a traditional gulet boat sailing across the Mediterranean coast. Let's explore Turkey with private gulet charter all the locations that you can hit via Gulet Broker.
Starting from the wonderful Kaş, Kaş is Antalya's charming beach town and comes under its jurisdiction. The specialty of Kaş is the turquoise tone beaches. Kaputas is the most famous beach in Kaş and if you love a steep mountain backdrop with turquoise beaches this is the one for you. As you head towards Antalya to the east you will come across the sunken city of Kekova which is a short boat trip. Kekova island lies in the Southwest of Demre in Antalya, along the Turkish Riviera, and is one of the most popular sailing destinations on the Mediterranean coastline. Demre is not only the home to vegetable wholesalers and thriving fruits but also to the church of St. Nicholas and a pilgrimage stop for many believers to pray in the church.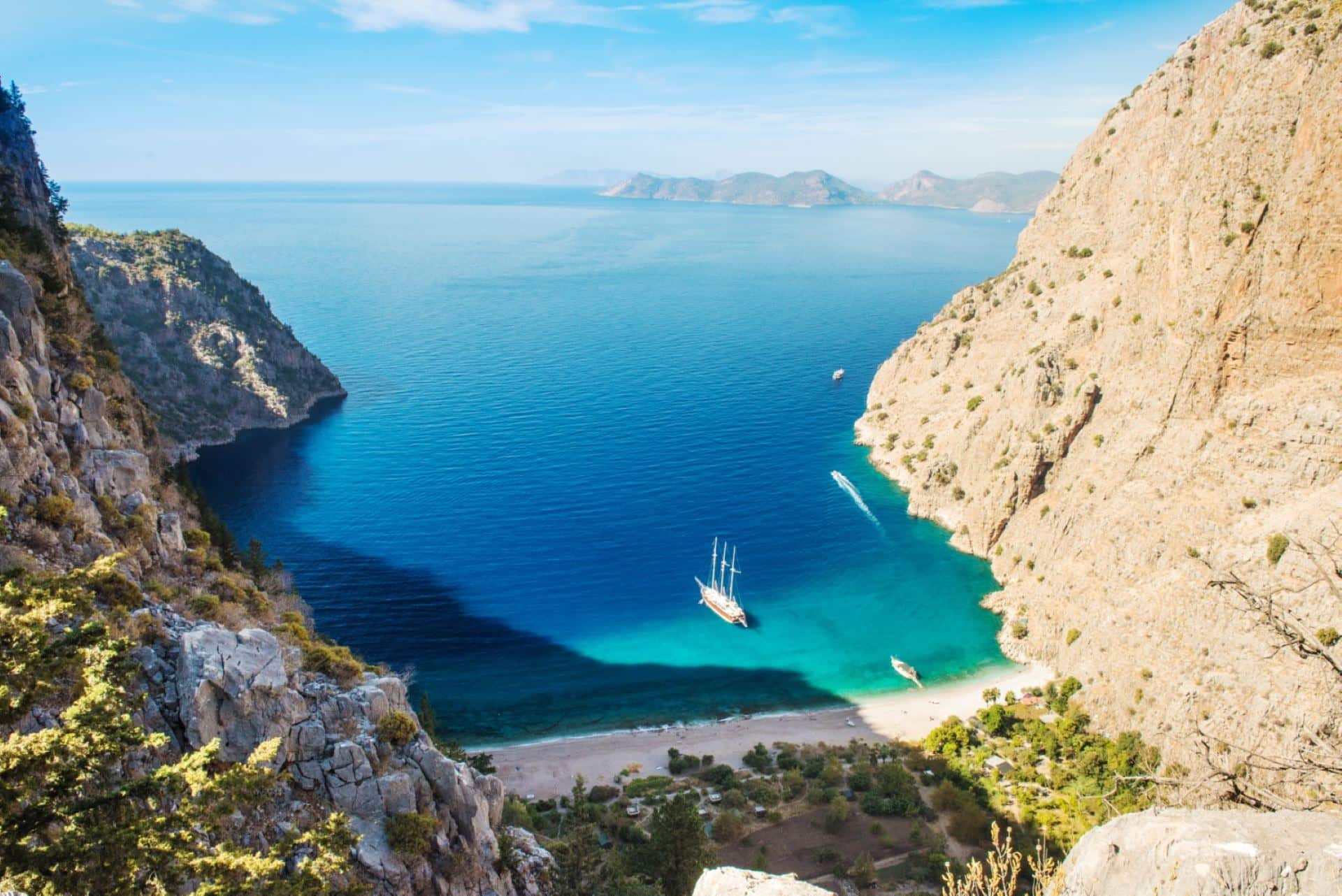 You can also visit Ücağız which is located between Kaş and Demre and nearby Kekova Island, this picturesque village is a popular holiday destination with its surrounding historical ruins, fishermen's houses, and olive farms.  You cannot miss Kayaköy with its origins in the 14th century. This ghost town in Turkey is an open air-museum with about 500 preserved houses, three churches, and gothic vibe streets. According to national geographic, it was recognized as one of the world's top 19 Ghost Towns. As you head further along the coastline, you don't want to miss out on Mira, a historical town and port of Finike. Extending along more than 2.5 km of Turkey's southern coast is Adrasan Koyu which offers sandy beaches with a blue water lagoon. Wrap up your gulet trip with Olimpos plajı, a natural pebble beach near the ancient city of Olympus with its crystal clear blue waters that will cleanse your soul.
GULET TRIP WORTH EVERY WHILE
Explore this amazing itinerary from Antalya to Kaş with Gulet Broker! You will surely be in for a ride with us. Whatever budget you prefer we have offers at Gulet that will suit your liking and budget. We ensure that every moment spent will be worthwhile. You can visit us and book us here  https://www.guletbroker.com/