Join the amazing adventure that offers in Fethiye, including Patara and Kalkan. In this post, we will give you information about the routes to Fethiye, Kalkan, and Patara districts. First of all, we will inform you about the Fethiye. Secondly, we will introduce beautiful Patara Beach to you. And thirdly we will enlighten you about Kalkan. 
An amazing Place : FETHIYE
  Fethiye is a convenient point to start your gulet cruise. It is less than an hour away from Dalaman International Airport. Fethiye is located with the Gulf of Göcek but is suitable for navigating east along Turkey's Mediterranean Coast. It is a popular holiday destination, the main marina is busy during the summer months, hosting many visitors on locally built gulets. Fethiye also has a large private marina, shopping market, restaurants, and nightlife. An ideal base port!
  There are wonderful coves for lunch and swimming breaks as you set off towards the open sea. Gemiler Island is a beautiful place to visit and anchor, nearby is the famous abandoned Greek town of Kaya Village. It is possible to visit and marvel at all the houses that are still almost intact. The next stop will normally be an anchorage near one of Turkey's most famous beaches, the Dead Sea, located below Baba Mountain, where you will see many skydiving activities. Butterfly Valley is another stunning place to visit on the way, where anchorage is possible.
An Idyllic Beach : PATARA
  Continuing the gulet cruise towards Kalkan, you will pass the impressive Patara beach. Patara beach has a very long sandy beach and breeding ground for turtles. Although there is no suitable anchorage close to the beach, there are magnificent natural coves and shores for swimming and lunch breaks as you head towards Kalkan. The crew can organize a short road excursion to spend time at Patara, as there is also a fantastic historic site, sand dunes well worthy of a visit. For 2020 it is featured as Turkey'stop tourist destination. There are currently ongoing archaeological excavations. What a special place!
Lush and Unspoilt Paradise: KALKAN
  When you arrive in Kalkan, you will enter the small harbor surrounded by steep mountains. In this beautiful little C-shape coat, you will see magnificent and much more than the comfort of your gulet. Kalkan is an unmissable place to consider for 2022. Some of Turkey's best beaches, historical sites, beautiful and fascinating scenery await your visit to Kalkan.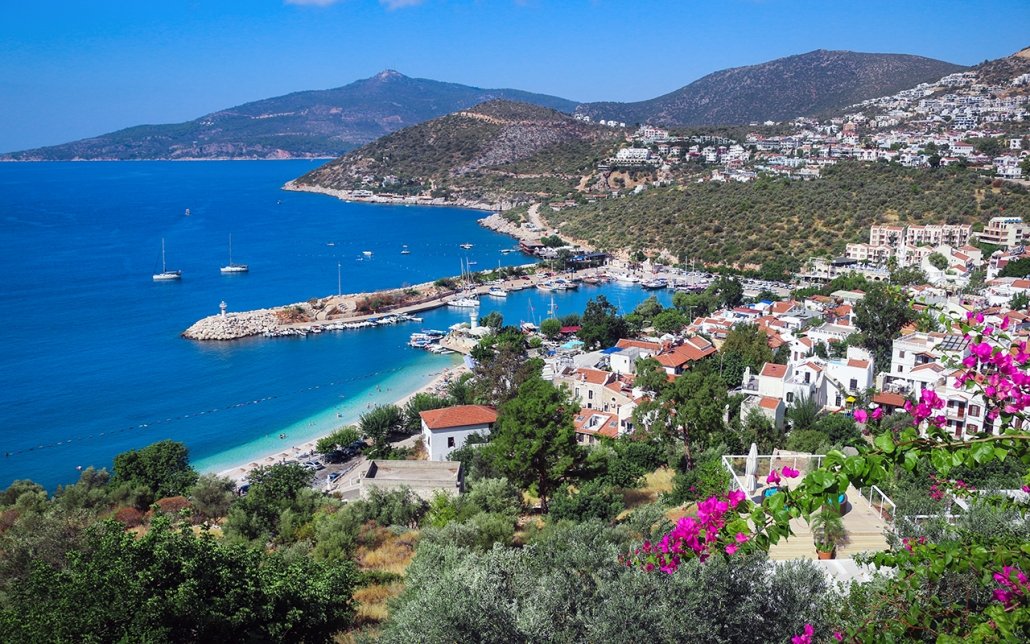 Please do not hesitate to contact us for travel arrangements suitable for your needs and available gulets. Browse private charters for larger groups and cabin charters for singles and couples. We look forward to hearing from you.