If you want a unique and unforgettable way to celebrate your special birthday, wedding anniversary, or other special days, you will love this gulet charter option.
  This holiday is for you to get away from all the stresses and tensions of daily modern life. An unforgettable holiday awaits you on the crystal clear waters in sunny and warm weather. What's more, you'll be able to cruise around excellent locations and coastlines and stay wherever you want. A crewed luxury gulet will offer you the holiday you deserve, for instance. To learn more about the special occasion gulet charter, keep reading.
Special Occasions at Gulet
  First of all gulets are large, comfortable sailing yachts that; also have an engine for cruising. They come fully crewed and have generous en suite cabins. In speacial occasion gulet charter, the professional crew takes care of all your needs, including preparing and serving your delicious meals aboard. It will be good for you to anchor in secluded coves for swimming breaks and land exploration. As you lie on the expansive deck, imagine looking at the moon and stars late in the evening. To experience the amazing sunrise and sunset, the gulet cruise is suitable holiday option for you.
Experienced Crew is Ready for You
  Later on, for your special day, the crew will take care of all your needs like; food, drink, cakes, decorations, etc. Chartering a gulet is a popular holiday option for small ceremonies, your wedding celebration, your honeymoon.
  Ceremonies on secluded beaches or your private gulet will be unforgettable. Special occasion gulet tours are among the most preferred options for a honeymoon. You will visit the breathtaking bays and shores.
  Also we offer a full range of gulets in different sizes and categories, each unique.
Therefore gulets are also available in the best locations all over the world. You will not be limited to a particular location.
We are offering Croatia, Dubrovnik, Split, Hvar, Mljet, Korcula, Montenegro, and more.
Moreover in Turkey; Bodrum, Datca, Bozburun, Marmaris, Gocek and Fethiye.
Plus, ever-popular Greece, the Ionian Sea include Crete, The Cyclades, and Dodecanese groups of islands including Kos, Rhodes, and Symi. These popular destinations are well suited to gulet cruising.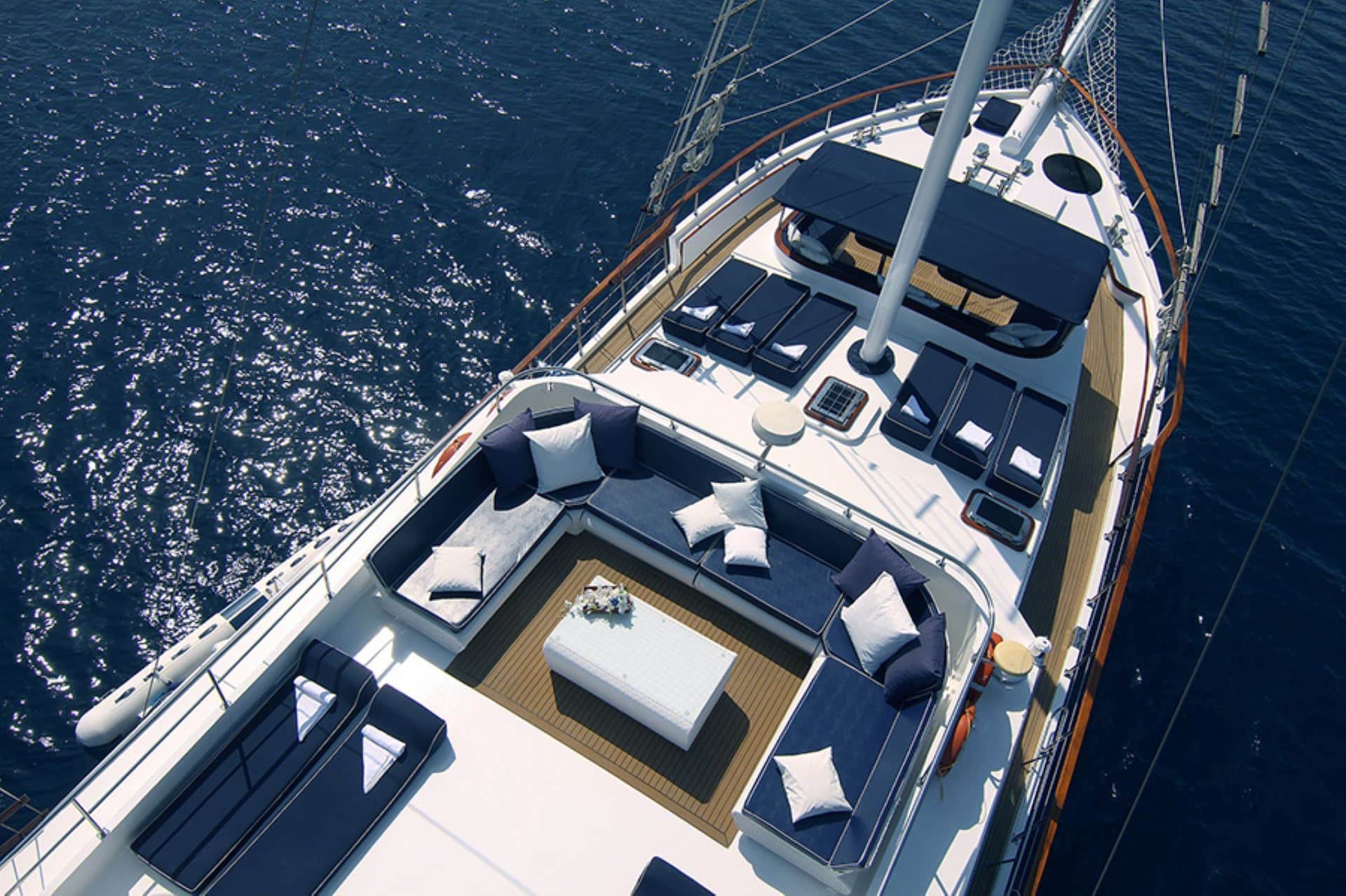 In conclusion, a gulet cruise is offering the perfect solution for you. If you have a special moment on the horizon and you want to celebrate it in a unique and very special way call us. We will discuss the options suitable for you. As a Gulet Broker agency, we are here to make your dreams come true and to leave you unforgettable memories.