Let's imagine that together; during your gulet charter at the one side; a sea with its deep blue color and infinite panorama, on the other side; mother nature will cover you with its green arms. We assure you that those two exquisite views will be eye-pleasing for you and you don't want to blink even just for a second. 
  Let's continue to dream of the head-spinning scent of the pine trees; this aromatic scent will appeal to your nose.
  Thirdly, the voices of the waves which gently swing your gulet will appeal to your ears.
  After the hot summer days, those refreshing breezes in the evenings will be a rescuer to your skin.
  Last but not least, all these magnificent breakfasts and dinners (which are going to be prepare for your pleasure) will appeal to your taste buds. You are not going to forget their taste easily. 
  Blue cruises are the up-front holiday choices that appeal to all of your five senses with one of a kind luxury privilege.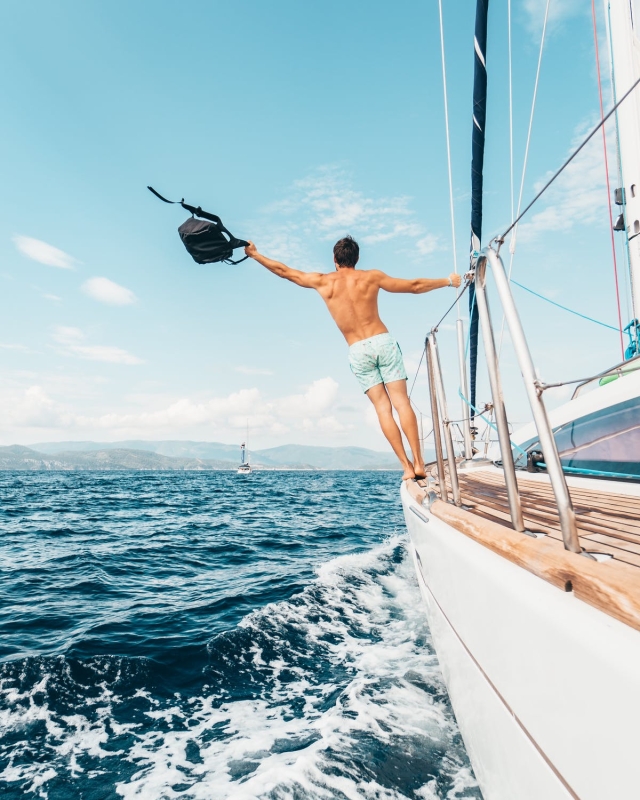 As in every holiday, if you come prepared, your holiday will be much more efficient. 
  We made this post to help you about what should you know before you rent a gulet and whats the things that you should be careful about.
What Should You Know Before You Charter a Gulet:
2) Select a gulet which is suitable for your requirements
3) Ask what is included in the price and what is not
5) Talk about your food provide
6) Ask for the reservation rules and price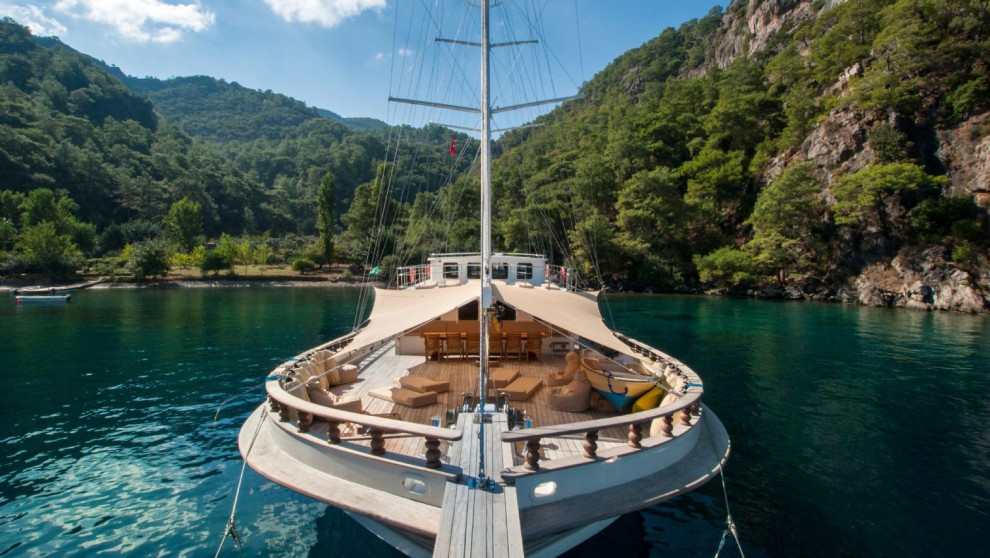 1) Decide the number of your group, charter date, route, and transportation
  First of all, you should arrange the number of your group. There are different cabin numbers for each gulet. After you decided the number of the person, you can make logical research about your gulet type. There are two options for charter; If you already have your cohort you can rent the entire gulet. Another option is a cabin charter. Cabin charter can be a good chance to meet other people and make culture share. 
  The perfect cruise for you and your loved ones happens with a well-organized date selection. Thankfully Aegean and Mediterinian costs are available between a long term. Between April to October you can enjoy your gulet charter.
  After choosing your gulet type, and fixing up on your charter date, you can arrange your destination. Open a map and choose your route. And don't forget to ask opinion from your agency because they are doing this job for a long time. Use their background. It is free from charge 🙂 You don't have to concern about the destination too much because your captain also will inform you of the best itinerary. There are too many historical and natural places in stop-by towns. There might be many hidden surprises that you must see in that little towns so don't ignore the explore out of your gulet.
  Lastly, you should be well-informed about the transportation. Make sure you get your tickets and don't forget that; early reservations always be the best choice because you might get great discounts from early booking.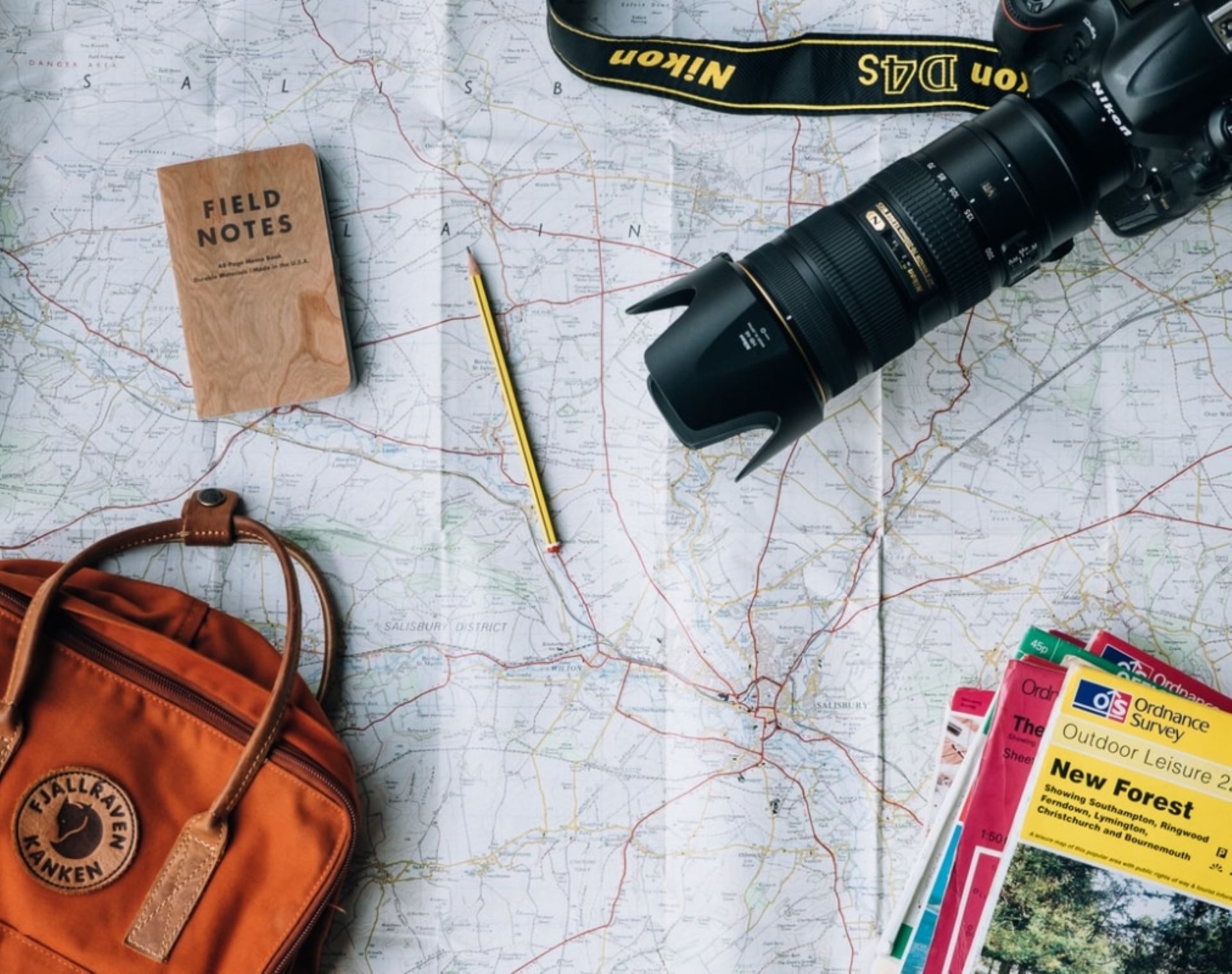 2) Select a gulet which is suitable for your requirements
  There are too many gulet types for each require. You should select the correct one for you. For example if you are taking this trip for 4 person you should't charter a gulet for 12 person.
  Make a list about your essentials and talk about it with your agency. For example if you want to take your pet with you, this is not allowed for most gulets. It's always best to be clear about your requests. If you want airconditioners for each cabin you should search the gulets have that properties. Or if you want the fishing equipment,water sports aquipment let the agency know before the charter.
3) Ask what is included in the price and what is not
Moorage fees in Turkish Territorial Waters
Port Taxes
Boat Insurance
Fuel
Laundry Fees
Bed Linen, Towels
Utility Water
Transitlog
Crew service
Private Marinas
Food 
Drinking Water
Alcohol
Special Land Trips
Rent a Car
Transportation between boat and airport
 Watersports
 With the talented captain and crew, your holiday standards will rise. Your experienced captain (who knows the cruise area perfectly) will share his knowledge and talents with you. The crew will handle all the cooking and cleaning issues for you. Your only responsibility is to enjoy your holiday with your loved ones.
4) Talk about your food provide
  Eating and drinking is the previous issue for your holiday. Gulet broker agency offers you high-standard catering choices and menu selections. Fresh sea products, local delicacies, world cuisine, different meats, vegetables, etc. All you have to do is tell the chief whatever suits your taste. Appetizers, snacks, alcohol provides daily and presented to you freshly.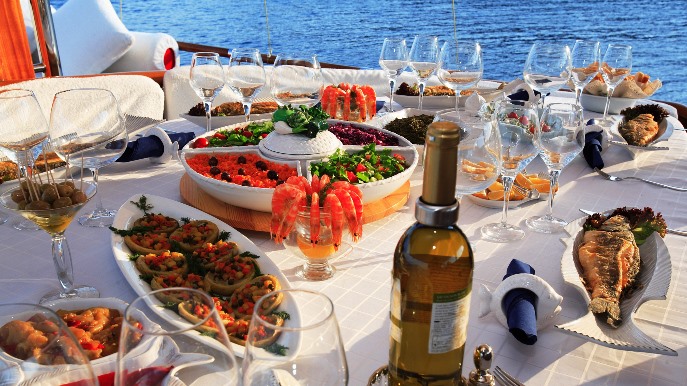 6) Ask for the reservation and price

  You are good to go 🙂 After you decide all the details about your holiday you can ask about the prices and make it clear. You can find approximate prices by clicking here. Guletbroker offers you a great deal with the prices all you have to do is contact us. You can check the dates under the gulets you choose. We are waiting for hearing from you.