The popularity of sailing yacht charter in Fethiye is increasing day by day. In this article;
  Firstly, we will give you brief information about Fethiye. So, you can learn what you want to know about this amazing town.
  Secondly, we will inform you why you should choose Fethiye for your gulet charter holiday. If you have more questions, you can reach Gulet Broker Agency by clicking here, and our team will answer all of your questions.
Generous Features of Fethiye
Fethiye is a little sweet town in Muğla province in Turkey. In addition to its many historical and natural beauties, it is one of the most preferred locations by tourists for gulet holidays. Especially after the first half of the 1990s, Fethiye and Muğla regions began to attract the attention of many tourists from many continents of the world. There are many hidden beaches and coves around Fethiye. It is not possible to reach these bays on foot or by car. For this reason, we offer you a wonderful blue cruise experience for a comprehensive Fethiye tour.
First of all, some of the historical places worth visiting in Fethiye are;
Karaköy ( also known as the Greek Village ),
Cadyanda (the ancient city ),
Af Tower ( the best senary of Fethiye),
Gemile Island ( also known as Saint Nicholas Island or Aya Nikola Island),
Amyntas Rock Tombs ( the large tomb built by the Lycians time ).
Secondly, let's talk about the natural beauties of Fethiye. Most popular touristic regions are:
Ölüdeniz,
Çalış Beach,
Hisarönü,
Ovacık,
Butterfly Valley,
Kızılada Island, ( Popular stopover place for boat tours.)
Af Tower Area ( for diving)
Fethiye marina overlooks a beautiful bay that integrates with the islands. Many Lycian rock tombs carved into the front of the hill serve as examples of the facades of old buildings. Calm, clear water in Belceğiz Bay and Ölüdeniz is ideal for swimming and other water sports. Byzantine ruins on Gemiler Island are among the pines.
Finally, you can make an early reservation by calling the Gulet Broker Agency, which will provide you with the best date and price for your preferred gulet holiday in Fethiye. You can benefit from discounts of up to 15% with an early reservation.
Why You Should Charter a Gulet in Fethiye?
The question to be asked is, why don't you charter a Gulet in Fethiye? And there is no reason not to! If you like adventure, watching beautiful landscapes, or relaxing on the beach, Fethiye is for you. First, let's talk about activities. If your dream vacation is to swim to the shore and laze on the sands of one of the most photographed beaches, Fethiye offers you Ölüdeniz. Sail to the stunning coves and turquoise waters around the coast, and then enjoy the golden shores of Blue Lagoon.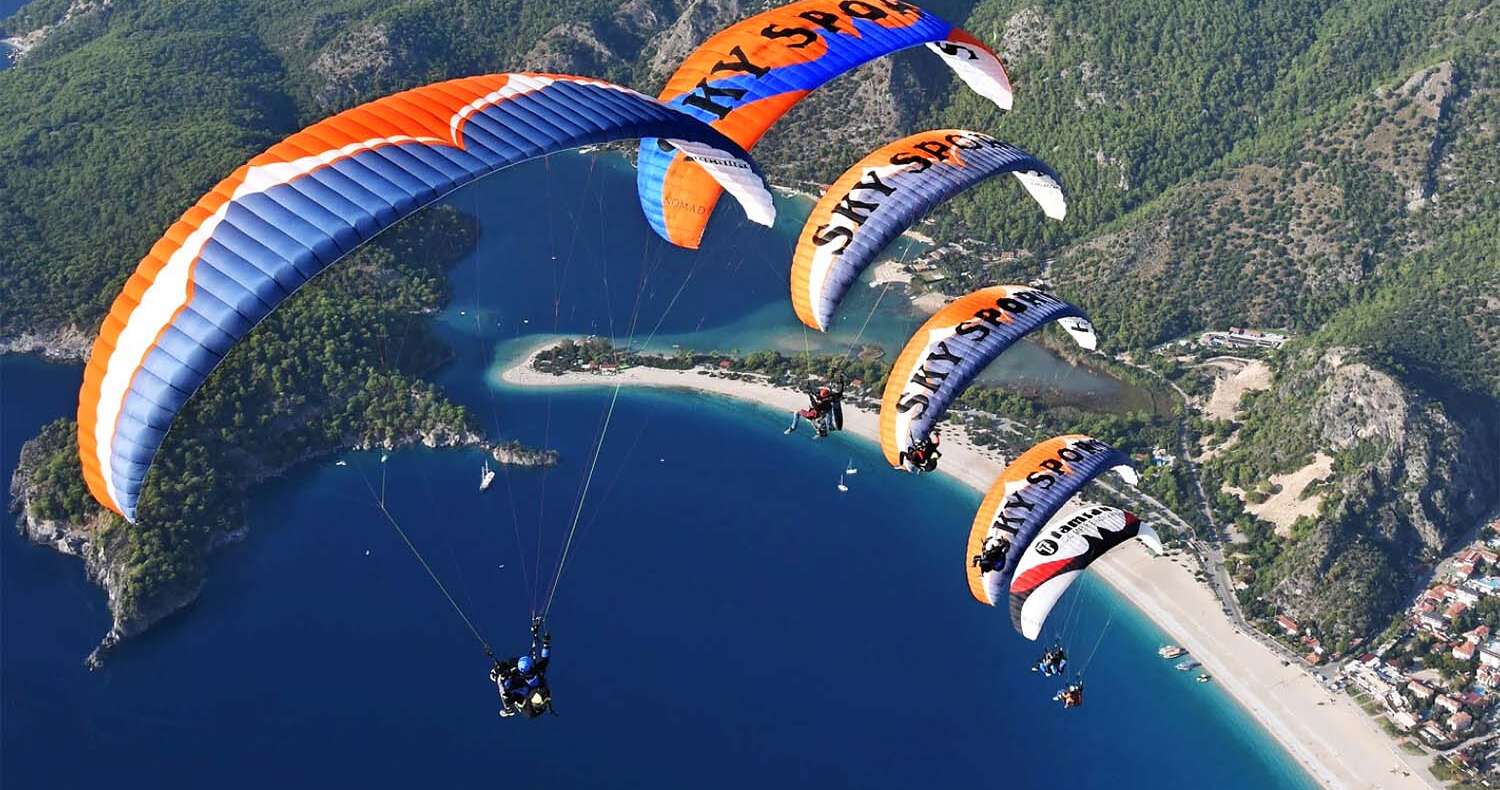 On the other hand, there are plenty of options for the more adventurous among you. For example, you can go on a jeep safari, explore historical ruins, or paraglide from Babadağ Mountain, which is 6800 feet above sea level. It is hard to get bored in Fethiye. Second, there is history. Fethiye has a rich and diverse history spanning centuries, and this is evident in the town center and surrounding villages.
An oracle center is known as Telmessos in ancient times, a city that flourished during the Hellenistic and Roman years, a Roman theater, a castle sitting on the hillside above the bay… Discover them all!
Plus, the city center has always been a fascinating, bustling hive of activity no matter what time of year you visit.
Most of the popular and traditional eateries are located behind the main harbor. Here you will find a combination of the freshest appetizers and seafood, complemented by traditional Turkish cuisine, as well as plenty of steaks. You will love the traditional and Mediterranean restaurants and bars for all tastes.