Marmaris has become one of the most popular tourist destinations in the last 30 years. Luxury gulet rental in Marmaris will be a memorable holiday for you. Marmaris welcomes all its visitors with love, with its natural beauties and cultural riches.
 As Gulet Broker Yachting, we offer the best service for a crewed yacht charter in Marmaris. Our private luxury yachts and gulets are waiting for you with their professional and experienced crew.
  Firstly, let's take a look at what we mean when we say luxury yacht. And secondly, we will inform you about what you can do with a luxury yacht charter in Marmaris.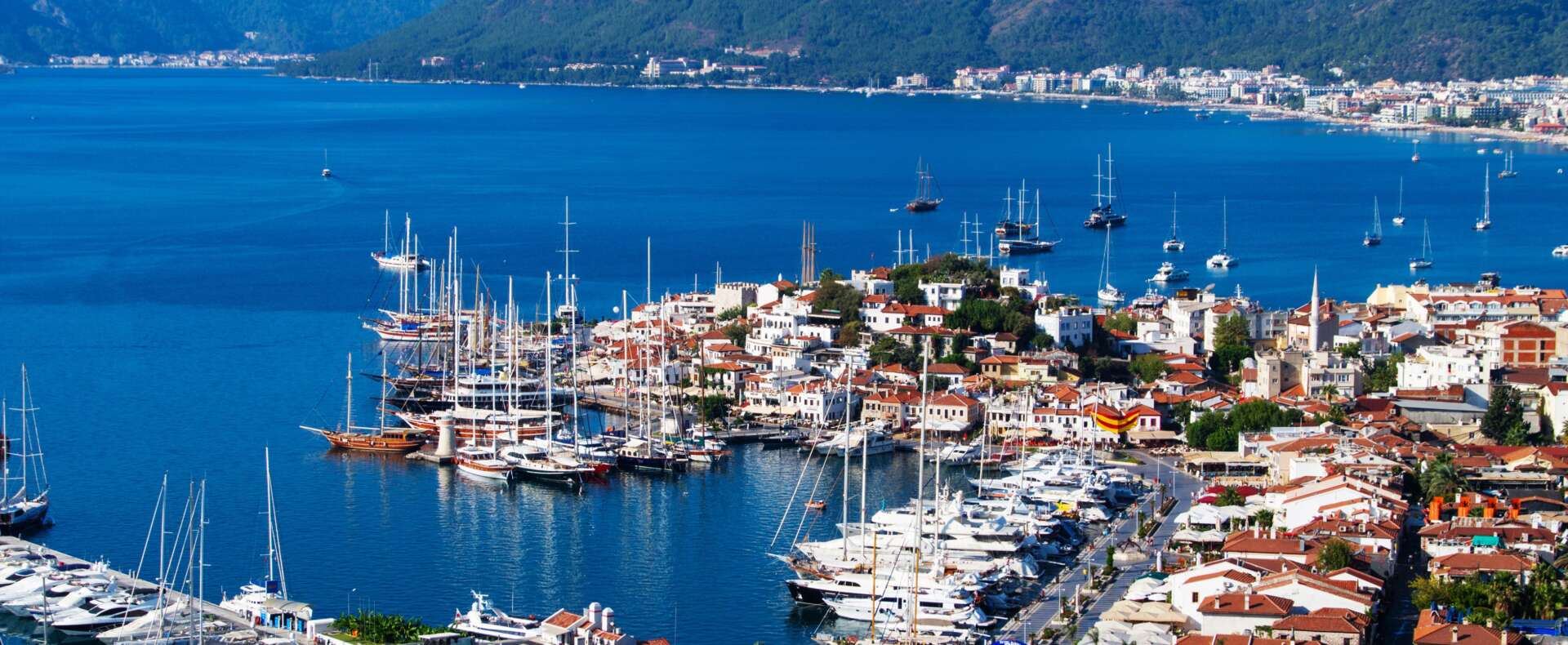 Gulets can be classified as economic-standard, and luxe-deluxe. Although economic gulets are affordable in price, they are defined as more useful, that is, they do not contain luxury that much. When we say luxury yacht;
We expect to see large and spacious cabins.
You will experience the comfort of a hotel with our air-conditioned cabins, each of which is equipped with a luxury bathroom and toilet.
Traveling is usually a lot of fun, but sometimes you have to give up your comfort. But with the luxury gulet charter holiday, you will have the luxury and comfort of your hotel with you.
Our luxury gulet boats, which are usually spacious with double beds, a wardrobe, and a comfortable space, will give you unique moments on the blue voyage.
Travelers can choose their route.
If you want to have your evening meals in the luxury restaurants or make the shopping you want on your gulet and choose your food menu that's fine! Just ask for it!
Experienced and friendly gulet crew will work hard to help you and make sure you have the best holiday.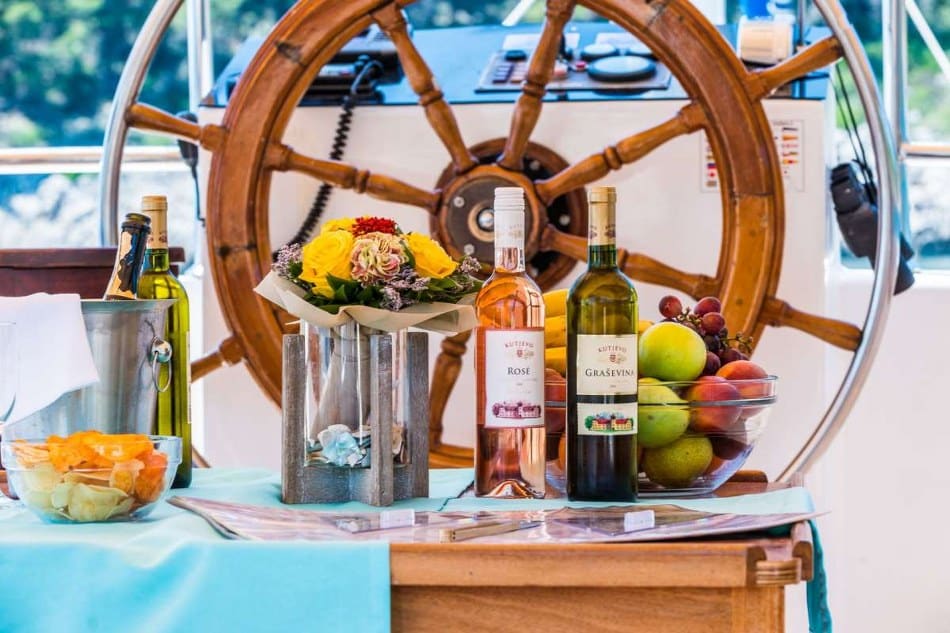 Why Prefer Marmaris for a Luxury Gulet Charter?
  Marmaris is one of the most significant blue cruise destinations in Turkey. Marmaris is a port city on the southwest coast of Turkey, at the intersection of the Aegean and Mediterranean Seas, in the province of Muğla. Marmaris, one of Turkey's most important tourism centers in terms of tourism, is the largest holiday destination on the Aegean coast.
 The concept of chartering sailing yachts in Marmaris has become very popular among tourists from different countries of the world. Delikli Ada is located off the southeast coast of Ekincik. The Dalyan Delta, which has a long, golden-colored beach, is a shelter for nature conservation areas and sea turtles (Caretta caretta), and blue crabs. At the end of the river, on the slope of the old port city of Kaunos, tombs were carved into the rock.  Selimiye, Bozburun, Orhaniye, Gokova, Turunc, Kumlubuk are very close to Marmaris. We recommend you to visit these coves during your Marmaris holiday.
  Although Marmaris is an ancient city, the most important work that can be seen today is Marmaris Castle, which was built in 1577. There is also a mosque from the Ottoman Empire and an arched caravanserai with eight rooms.
 Also, Marmaris is a port city that has hosted many civilizations throughout its history. Each port has been used as a trade center throughout the city's history and has therefore been instrumental in the development of the civilizations it hosts. 
 In addition, Marmaris is one of the most suitable places to taste delicious Turkish food.
  There are many places to discover around Marmaris. It is one of the rare places that will fascinate you with its history and nature. A holiday in Marmaris will be a therapy with its natural beauties as well as its historical structure.

  As one of the most successful private yacht charter providers, we have been providing gulet and yacht charter services to our valued customers for years. As Gulet Broker Yachting, we offer our visitors the best-crewed charter services. Our yachts have a wide-scale from economical to luxury. We have gulets, sailboats, and cabin rental options suitable for every request and budget. Contact us to get the best offer for your preferred dates.
  Let's plan your 2022 gulet holiday in advance with the opportunity to book early.