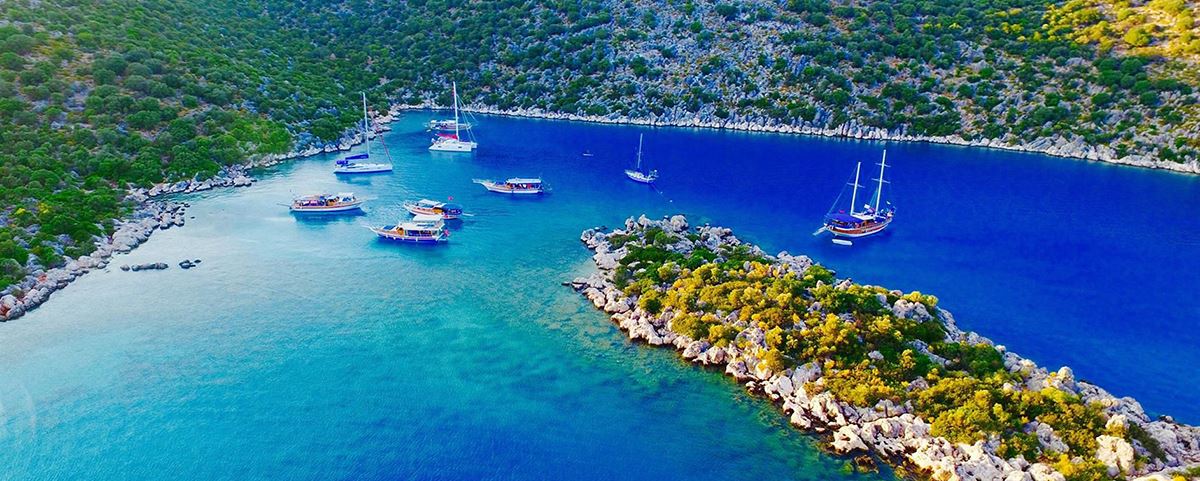 Sailing Yacht Charter in Turkey
It is a great opportunity to experience the very best in sailing yacht charter in Turkey. So many advantages and options are on offer for renting yachts of all types. You are sure to find an ideal option to suit your requirements and budget.
Choices include the whole range of classic sailing yachts and catamarans. Plus, crewed Turkish gulets, these classic and traditionally crafted wooden yachts are primarily designed with yacht charter and sea vacations in mind. These spacious yachts provide all the latest amenities, as you would expect in any five-star hotel.
Sail & Discover Turkish & Aegean Bays
There is also a good selection of top of the range motor sailer yachts based in Turkey. All of these options can provide possibilities to sail, subject to weather conditions and time constraints, they also have the alternative to utilize the motor, for comfortable cruising and keeping to a weekly itinerary schedule.
Turkey also provides numerous base port options for commencing your charter, along the Mediterranean, or Aegean coastline, even the close by Greek islands can be incorporated into your route choice. Enjoy a fantastic sailing yacht charter in Turkey, for all the family to benefit from and enjoy the quality time together, whilst all individual needs can also be catered for. Turkey offers a complete solution for all your sailing yacht needs.