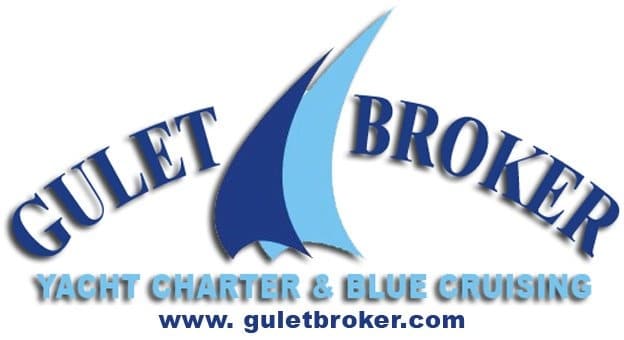 Gulet Broker Yacht Charter and Blue Cruise Agency is a well-established company based in the Aegean, Mediterranean, and Adriatic Seas. We offer full yacht technical services and consultancy. Our base in Croatia is located within the well-facilitated Lamjana Shipyard, Zadar. We can offer periodic and those essential maintenance tasks required before launch, at the beginning of every sailing season. Services include generator maintenance, full carpentry requirements, main engine maintenance, paintwork, upholstery, furnishings, electrical and electronics services. Also, freshwater, seawater pumps, batteries, evaporators, and air conditioning systems.
Many yacht owners have their boat maintenance in dry dock. Because seawater electrolysis then damages propulsion systems. Also, they prefer a dry dock for replacing zinc plates and various other metal parts underwater. However, without periodic maintenance yachts are likely to encounter numerous maintenance issues during the summer sailing season, therefore depriving you of valuable time to enjoy your precious commodity.
Gulet Broker Ltd. Yachting has a professional experienced team, that can assist with periodic, or Winter maintenance programs. Plus, any other urgent issues that may crop up.
Wintering in Croatia can offer yacht owners numerous advantages. Our base within the Shipyard at Lamjana is located in beautiful surroundings and offers full security. Situated in the protected bay of Vela Lamjana, on Ugljan Island. Plus, we offer all the services (carpentry, electrical, upholstery, paint, electronics, generator, air conditioning issues, etc) you may require. Thereby offering you peace of mind. Lamjana Shipyard also has a large lift available (capacity up to 300 gross tons) for dry dock.
Gulet Broker Yacht Technical Services Team is available 24/7. For any unexpected emergencies during the Summer Season, you can contact us. . We welcome your inquiries and look forward to assisting you with all your yacht maintenance needs, large or small.
TECHNICAL SERVICE AND CONSULTANCY
We are based in the Mediterranean and the Aegean Sea with Yacht Technical Services, periodical maintenance should be carried out or take place at the beginning of the winter season. Main engines, carpentry, painting, upholstery, designing, decorating, electric, electronic, and navigation devices, freshwater, seawater pumps, batteries, evaporators, air conditioners, etc.
Most yacht owners prefer to dry dock their vessels in marinas to carry out hull maintenance and surveys to change zinc plates to avoid seawater electrolysis destroying the propulsion systems and metal parts under the water. Without regular periodical maintenance, yachts may encounter unexpected numerous troubles during the season and waste your precious time with insignificance.
GULET BROKER has an experienced team, ready to provide the best and help to solve your problems either periodical winter maintenance or any other unexpected trouble during your summer cruising.
YACHT CARPENTRY
There are no yachts that would not need a carpenter, either new construction or routine maintenance to an aged wooden yacht, replacing rotten plankings, Teak decks or visual interior furniture can be arranged to your requirements.
Without any doubt, GULET BROKER can also help you solve any kind of carpentry requirements and gulet repairments.
YACHT ELECTRICITY, ELECTRONICS, AND NAVIGATION DEVICES
Due to high humidity and corrosion caused by seawater, yachts always need a general cleansing and parts replacement in their electrical system.
Many electronic devices suffer corrosions when not in use during a long winter period and naturally give you surprise headaches if not checked and verified.
GULET BROKER with experienced master hands can provide you with all the help you need to maintain your yacht in shapes of perfection.
SAILS, DACRON OR KEVLAR, NEW PRODUCTION AND REPAIRS
We can help you meet any requirements for repair with an experienced sailmaker and tailor-made sales department to assist with your Dacron or kevlar sails either custom-built or simply repair of your used dacron or kevlar sails.
WINTERING IN CROATIA HAS NUMEROUS ADVANTAGES
Croatia has several advantages over the neighboring Mediterranean ports and marinas with quality craftsmanship and an experienced technical team.
The number of qualified personnel and cheap labor makes CroatiaTurkey an important wintering location amongst other European countries i.e.carpentry, welding, painting with equal or superior craftmanship is much cheaper due to the short winter months, sunny weather conditions, preparing hull and painting are more favorable than most Mediterranean ports.
The European boat owners have to calculate and spend annually 12 to 17 percent of their face value while these expenses are only 3 to 7 percent in Turkish marinas and wintering places
which are always safer and are built in very safe coves.
Wintering in Croatia is 60% much cheaper than most European marinas. Adequate and low humidity and minimal temperature changes are important for painting,
varnishing that could be carried out almost all year round with the best possible results.
Croatia is a great location to relax and enjoy the wonderful weather while you prepare your boat. You can also easily reach the best Mediterranean rental destinations in a heartbeat.