Everyone's dream holiday is some fun in the sun and relaxation. With gulet charter, you can leave all your everyday stress behind. The way to get maximum efficiency from your holiday; could be cruising on a large, luxury, crewed yacht during your vacation.
  It is not difficult to find an accessible and affordable gulet for weekly gulet charter. As a Gulet Broker agency, we will find the gulet for you that will appeal to your taste and budget. The only thing you have to do is sail into the sunset with your private gulet.
  During your gulet cruise, you will witness magnificent sunrises and magnificent views.
You will enjoy this holiday with clear seas, sunsets that will make you feel like you are on a movie set, the moon and stars you will watch from the deck at night. 
  These are just some of the special things, that make gulet cruises a unique and unforgettable experience.
  Whether you want to relax and be alone with nature or join sea sports, land walks, cultural tours, shopping, or nightlife, a gulet cruise will provide you with every activity you want to do.
  A gulet is a perfect vehicle to combine and achieve all these wonderful experiences. Even just being on the sea will be very relaxing.
Your Crew at Your Service
  The gulet crew will welcome you aboard and take care of you for the whole duration of your charter. You will end up becoming good friends, as you share precious moments. The crew will also prepare and provide delicious meals for your family and friends to enjoy, served al fresco on the spacious decks. You will have your comfortable en-suite cabins, indoor air-conditioned salon with all the latest entertainment features. 
  There are also plenty of comfortable lounge areas on the deck, whether you want a quiet corner to read a book, sunbathe or enjoy a glass of wine. 
  You'll also have plenty of swimming breaks and land exploration opportunities throughout your weekly cruise.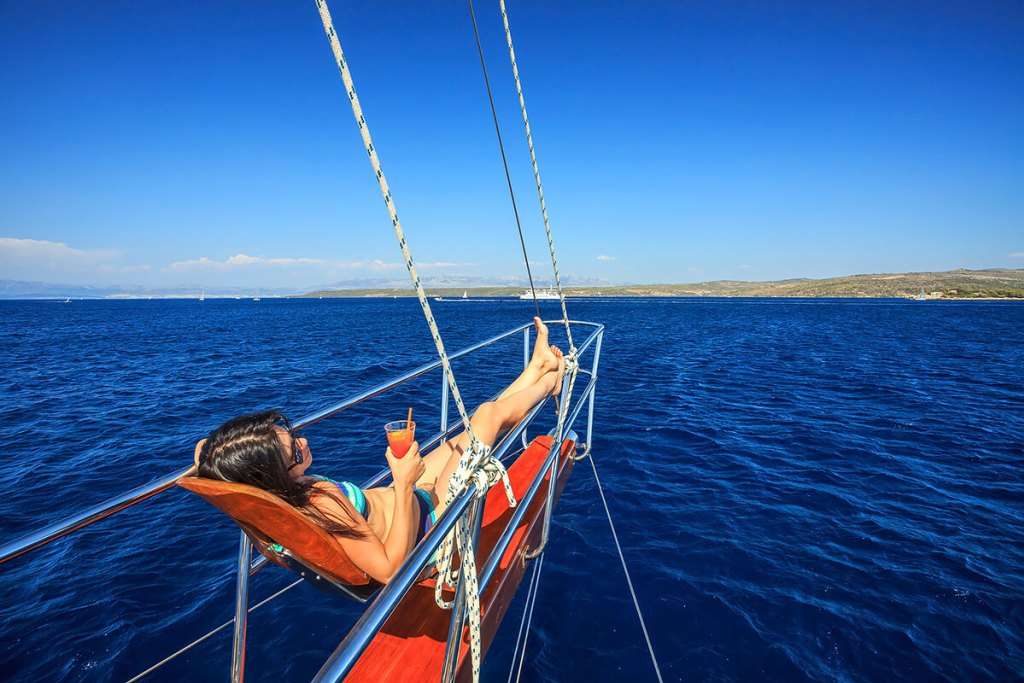 Gulets are available in many sunny locations, including Croatia, Turkey, and Greece. They all have different cabin configurations and, they are classed in varying categories to suit all needs.   
  To arrange a custom gulet rental for your group of friends or family, you can contact us on how to proceed, and we can answer some of the many questions you may have. You will be rewarded with an experience of a lifetime while enjoying fun in the sun!