Kos Island is one of the most popular destinations in the Dodecanese region of the Aegean Sea. About 30,000 people live on the Greek island of Kos.
Also, this quaint island is considered the second most popular island in the Dodecanese region, after Rhodes. It is quite a tourist place. Thousands of foreign tourists visit Kos every year. The beauty of the Aegean Sea and the magnificent nature of Kos transform the region into a paradise.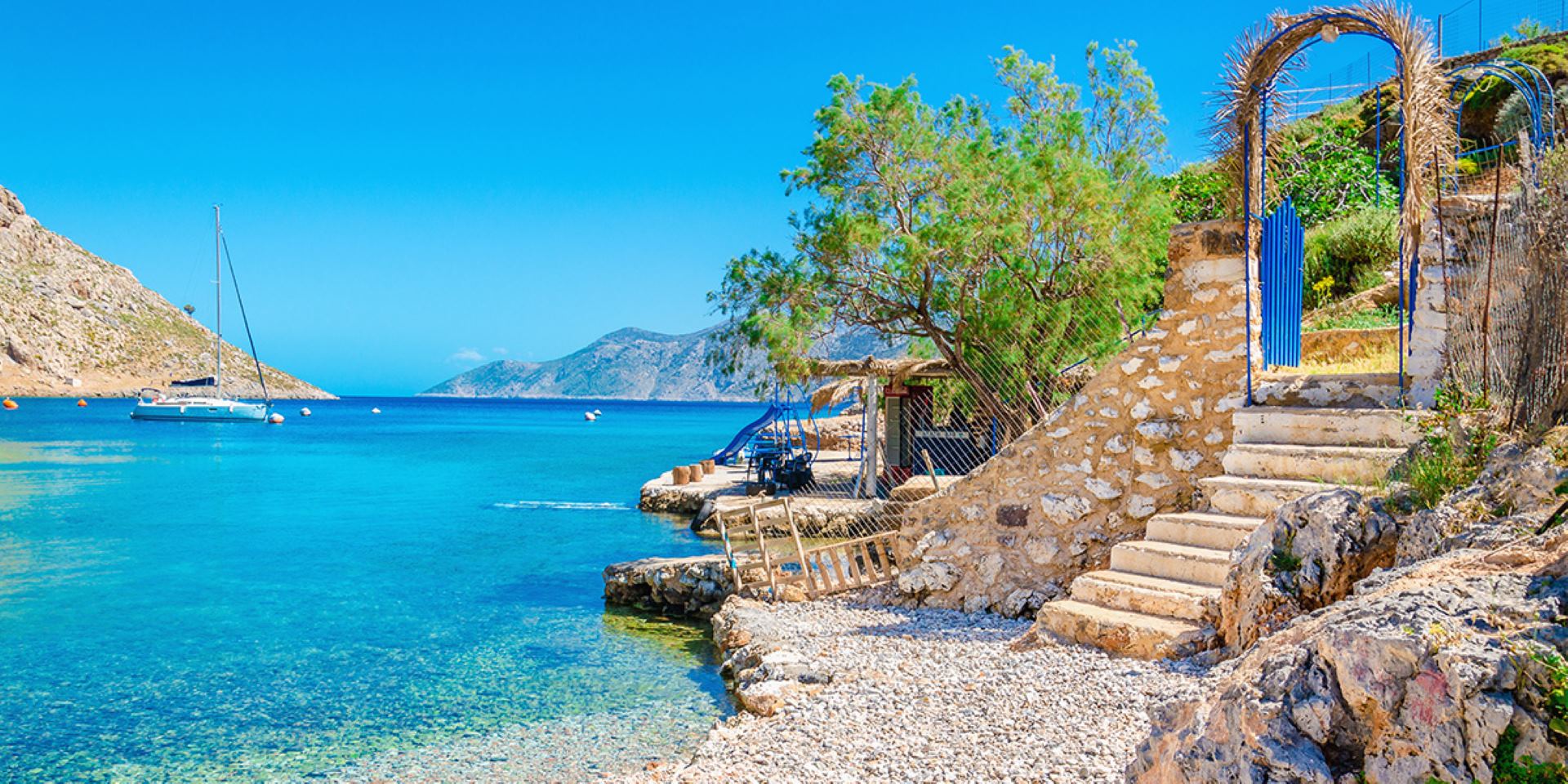 It is still possible to see historical buildings from the Ottoman period. Another feature of Kos Island is that Hippocrates, one of the critical figures of the medical world, was born here. Tourists have a great interest in Hippocrates. You can see Hippocrates statues or nice souvenirs in many parts of the island. Also, people believe that Hippocrates planted the tree in the middle of the island.
  We can say that there are many places to see near the island. There are beautiful beaches and archaeological sites on Kos Island. For example; Eleftheria Square, Defterdar İbrahim Pasha Mosque, Kos Archeology Museum, Hippocrates Tree are the places to be seen.
  Neratzia Castle, built by the Knights of Rhodes, is an open-air museum with the ruins of the Agora in the center, the Casa Romana, an 1800-year-old Roman Villa, and Kos, the ancient hospital Asklepion dedicated to the god of health, Asklepios.
  A typical Greek island, Kos is in really good shape with its whitewashed houses and quaint narrow streets. There are also bars, pubs, restaurants, and local boutiques on the island, providing a variety of activities to spend time on the island itself. In a luxury restaurant, you can eat Greek dishes as well as international cuisine, drink delicious wines or explore the tiny streets of the island with a wonderful sea view from every corner.
  Since it is an island, there are many beautiful diving sites around it. You can snorkel in the Aegean Sea. There is a beauty hidden in the sea.
  You can charter a yacht to explore the caves of the region and take advantage of the magnificent sea.
Gulet Charter to Kos Island
  Yacht charter in Greece is the best way to see the 12 islands. The island of Kos and Rhodes is also the most popular starting point.
  As Gulet Broker, we offer the best blue cruise service to Kos Island with our professional and experienced team. Your privately crewed gulet in Kos will make your holiday unforgettable. Our luxury gulet boats, which are usually spacious with double beds, a wardrobe, and a comfortable space, will give you unique moments on the blue voyage.
  Make an early reservation for the blue cruise where you will experience all kinds of comfort and luxury together. So take advantage of early booking opportunities.