Your private yacht charter holiday in Athens will be an unforgettable holiday for you and your loved ones. As Gulet Broker Agency, we make all the arrangements for you to make your yacht holiday in Athens perfect. Let's look at together what a yacht charter holiday in Athens will be like.
  First of all, Athens is the capital of Greece. In addition, Athens is a large city with a population of four million. Being a cosmopolitan and modern identity, Athens was also an important trade and cultural center in ancient times. The Acropolis is the founding place of Athens, and as we understand from the mythological stories, the name of Athens comes from the goddess Athena, who was the protector of the city at that time. Almost all of the capital is Orthodox. We can say that Athens, which derives most of its income from trade, is a port city.
  Chartering a yacht in Greece has something to offer vacationers of all ages. Also, there are many places to see near Athens. That's why Athens, the famous and ancient capital of Greece, is always a wonderful and fascinating place to visit.
As we said, there is so much to see and do at this world-famous coastline and historic busy port. For example;
There are many islands and coves that you will enjoy exploring. Aegina, Angistri, Poros, Hydra, and Spetses are some of them. These islands tend to be quite sheltered and calm. While the south Aegean and mediterranean sea stays popular for charter vacations, you can explore this wonderful region with your private yacht.
Also, it will be possible to make an interesting cruise itinerary around the islands in the Saronic Gulf.
On a trip to the ancient Greek world, you should visit the Acropolis. The temples on the Acropolis can be seen from almost every point of Athens. The most important works in the Acropolis are; Parthenon, Propylaion, Athena temple, and Erechtheion. The Acropolis Museum, located on the southeast side of the Acropolis, is also worth seeing. Besides the museum displays artifacts of ancient Greek cultures that make up the archaeological finds of the Acropolis.
Other important museums in the city are the National Archaeological Museum, the Benaki Museum, the Agora Museum, and the Greek Folk Art Museum.
Also, Syntagma Square is one of the most famous landmarks in Athens.
Athens has hosted many different civilizations throughout history, making Athens a richer historical site. Accordingly, you can find many historical sites all over the city.
And many tourists enjoy delicious Greek food.
  The Cyclades are the most popular group of islands for private charter. Also, Mykonos and Santorini are the most photographed islands.
Corfu is becoming more and more popular as a gulet charter destination. June and September are the perfect months to visit the Ionian.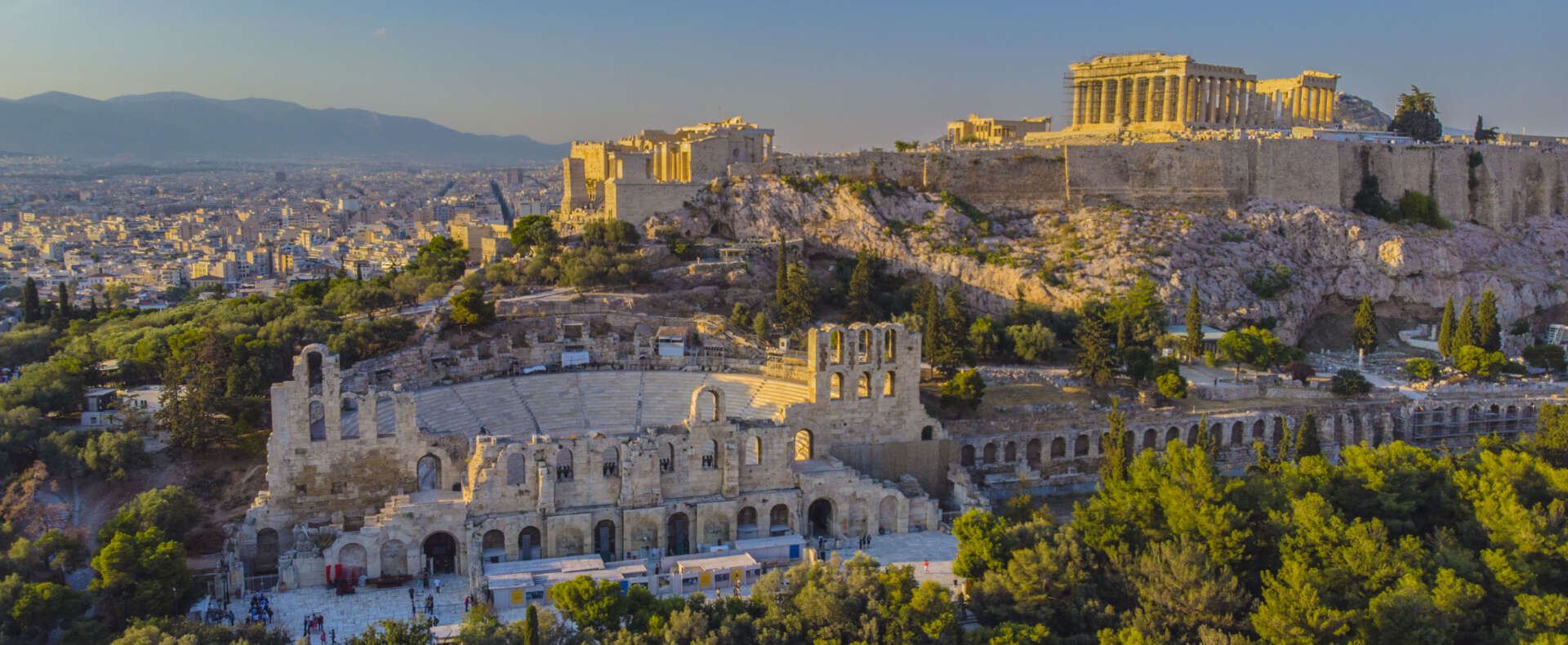 Luxury Yacht Holiday in Athens
  Hosting thousands of tourists every year with its sea and sun, Athens is also very famous for its yacht holidays.
  You can feel the magnificent beauty of the Aegean Sea by renting a yacht at affordable prices in Athens. With our luxury yachts, you can experience the holiday with your family in the natural beauties of Greece.
A private Yacht Charter in Greece is the perfect way to see most of the Islands on your sailing vacation. The possibilities are endless as there are so many different options available. Also, Kos and Rhodes are very popular starting points of their proximity to Turkey. These islands offer the perfect mix of Greek and Turkish charter routes.
 As Gulet Broker Agency, we recommend early booking because of the limited options in this area. There are regular domestic flights from Athens to all Greek Islands. On the whole, Greece is a well-established yacht charter destination. Geographically, you can understand why to yacht charter in Greece is so popular. Many destinations in the Mediterranean, Aegean and Ionian Seas are easily accessible.
  We can offer private yacht charter services in Greece with many different cabin options, from standard to VIP, suitable for all our customers.
  Contact us now and our team will help you to find the perfect yacht charter in Greece. Many people from different continents of the world choose Greece and the Greek Islands for an unforgettable summer vacation to discover all the hidden paradises around the Aegean and Ionian Seas. We have considered all the alternatives for your blue cruise in Greece, and we offer the best yacht charter services for you in different points of the country. ( Athens, Rhodes, Kos, and Corfu. )