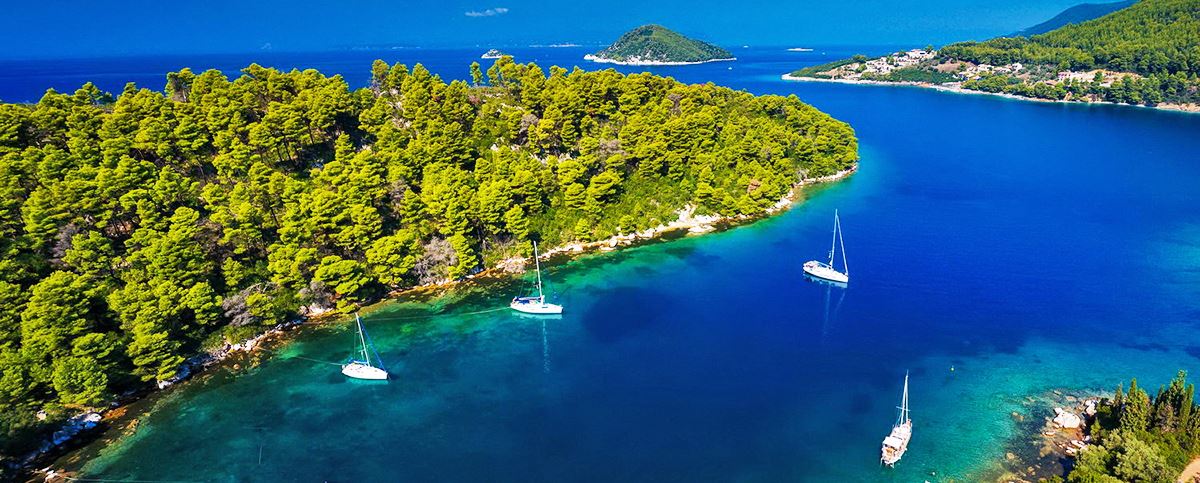 The concept of private yacht rental, is surely the dream experience most people would wish for. It doesn't need to be just a dream, as there are many possibilities to make private yacht rental a reality. A private yacht rental experience is totally amazing, imagine leaving all your everyday stress behind, as you sail from port in your floating hotel, with a friendly professional crew to care for you for the duration of your charter. Including, preparing and serving freshly prepared meals, as you relax on anchor in some deserted bay, with crystal clear seas to swim in. The scenery will constantly change as you cruise along and relax on deck, enjoying the fabulous panoramic views, which may also include a surprise sighting of a dolphin, or turtle. You will have a comfortable air-conditioned cabin below deck, with its own en-suite bathroom, you may of course opt to sleep under the stars, if the mood takes you. On a crewed yacht charter, you will normally anchor in a sheltered cove, or by a small island for meal breaks and for overnight sleep time.
Experience wonderful sunrise, sunsets and the moon and stars in clear unpolluted skies. Observe plants, wildlife and historical ruins, on visits ashore. Also, it will be possible to visit the bigger resorts as wish, for shopping, or nightlife, with your yacht as your base, the crew will clean and prepare meals in your absence. It really is a perfect and memorable experience, when you rent a private yacht. Private yacht charter is also an experience that appeals to all age groups and people from all different backgrounds.
The best destinations for private yacht rental are generally, Turkey, Croatia, Greece, Montenegro and the Greek Islands, where the climate is good, the scenery, history, culture are all in abundance. Plus, the plentiful anchorages with clean seas. Also, of course these destinations offer a wide range of all types of yacht charter choices, uncrewed, crewed, motor yachts, sailing yachts and the very popular and affordable gulet type yachts, that provide space and comfort. Whether you are an experienced sailor or not, you will soon feel very at home, being pampered on one of these yachts. These vessels are available with different amounts of cabins and also different categories, to suit a variety of needs and budgets.
It is also possible to select a certain type of charter, that caters for specific needs, for example, trekking, cycling, yoga and wellbeing. All of these activities and more, can be combined with a private yacht charter. Plus, Weddings, honeymoons and corporate events, can also be catered for. Once you have considered a suitable destination, you should contact us, as your Yacht broker with information regards your group size and approximate budget. Our company will always source suitable yacht options and alternatives, for you and your group to consider. You will then have the opportunity to ask questions, so your group may come to a suitable decision, based on being well informed. It means also you can leave all the major organisation to your broker, who is experienced in dealing with all this side of things, plus the formalities involved.
Why not get in touch and make your private yacht rental, become a wonderful reality for you and your family, friends, or colleagues. We look forward to assisting you.