Bozburun, Hisaronu Gulf, offers the most amazing possibilities for Gulet Cruises. This beautiful route includes; very closely situated crystal clear seas, with many places of interest and outstanding natural beauty, right on the doorstep! Another advantage of Bozburun is that many good-quality gulets are built and based around here. Thus, it offers customers a wonderful gulet, and you get your money's worth.
  Bozburun is a small and attractive port town. It is also just minutes away from some of the best cruise areas. It is even possible to commence and finish your gulet cruise from Bozburun, depending on your selection of gulet and its schedule.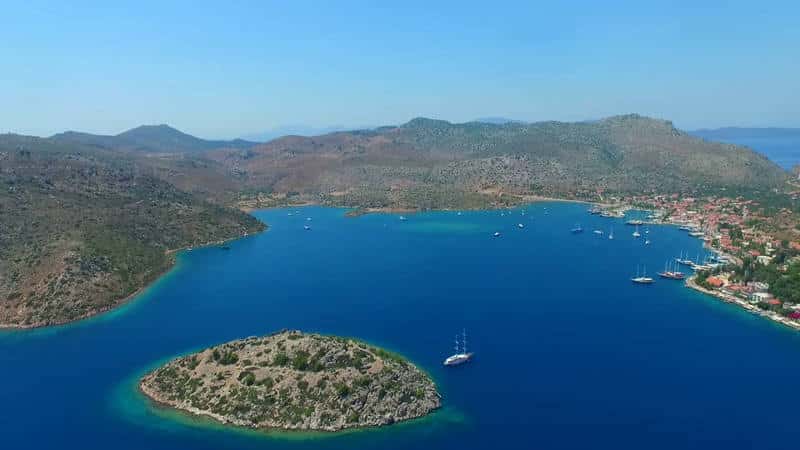 Gulet Broker is a master of his domain in this area. Because we have been well established in this region for many years. Gulet Broker can organize everything according to your needs.
  Furthermore, we can also offer comfortable air-conditioned vehicles, to provide road transfers direct from the airport. On your gulet cruise in Bozburun, you can explore historical seaside ruins and many small islands and coves that provide excellent anchorage. The clean water of the Mediterranean Sea will surround you.
  Your cruise itinerary extends to Hisarönü Bay. A magical journey unfolds with visiting options that may also include Datça. Selimiye, Orhaniye, Turgut, Aktur, Bencik and Sogut, all fascinating places to visit their own right. Hisaronu Bay will be a great route for your gulet cruise. Light winds start in the afternoon. It provides facilities for sailing and various water sports.
  This magnificent region will not disappoint you. Please do not hesitate to contact Gulet Broker to answer your questions and arrange a wonderful sea adventure holiday for you.